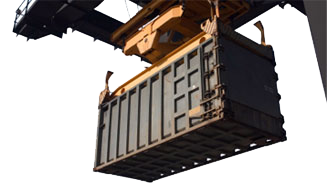 Local & Global Responsibility
Our corporate responsibility goes beyond how we interact with our clients and partners on a day-to-day basis. It also has to do with our commitment to give back to our local and global communities. At Morgan Shipping, we are dedicated to investing our time and energy to public service.
We strongly believe it's a company's responsibility to help people in need within the local and global communities. We also believe a company is responsible for contributing to the betterment of the environment.  Whether it's conserving energy or waste control, we adhere to environmentally friendly regulations in order to help preserve our environment. Another important aspect of our dedication – when it comes to serving the community – is diversity. Our employees and partners replicate the diversity of our communities and our global marketplace.
We believe diversity enables us to obtain the brightest and most creative team members in order to establish a culture that is open to the needs of all people. For more information, check out Morgan Shipping philanthropic activities.
Navigate Your Shipping with Us!