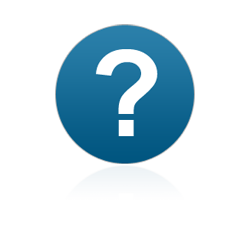 FAQ
See below for some of our most commonly asked questions. If you don't see your question answered, feel free to contact us at info@morganshipping.com
What is a cubic foot measurement?
One cubic foot (CuFt.) is the measurement of 1 foot by 1 foot by 1 foot or 12″ (inches) by 12″ by 12″.
 How do I know how much cubic feet of cargo I have?
Enter the items you want to ship into our free and easy-to-use inventory list calculator here to total the size of your cargo. You can print your list of items and save it for future reference.
How do I know if I will need a, Less than Container Load (LCL), or a 20' or 40' container?
View our shipping size page here for more information on determining what size is right for your cargo.
Are there any items I am not allowed to ship?
Some items are prohibited to import by most countries. Check with your destination country for specifics on allowed goods, but here are some commonly prohibited items:
– Jewelry
– Pressurized spray cans
– Alcohol (can be carried in hand luggage only)
– Any flammable, hazardous, or toxic substances
– Perishable goods such as food
– Open bottles containing any liquids or other contents
– Fire arms (license required in some countries)
– Live plants or seeds (license required in some countries)
– Valuable and important papers such as family records, birth certificates, marriage documents, financial information and other such documents.
You should always get familiar with your customs regulations
No, perishable items are not allowed to be shipped.
No, live plants and seeds are not allowed to be shipped.
How much advance notice to I need give before booking shipping reservation?
For shipping full 20′ or 40′ container loads please place your reservation with all the necessary information at least 10 to 14 days in advance. For shipping less than container shipping loads, we will need a 3-4 week notice in advance of shipping.
What is "shipping by consolidation"?
Consolidation is for LCL (less than container loads) shipments. There are three ways for your possessions to be loaded into the steel container:
A) Loose: Your goods will be loaded into the container just as they have been picked up from your home. Each box must be numbered and labeled with your name, destination address, and phone number. It is recommended that this information be both in English and the language of your destination country.
B) Palletized: Your goods will be put onto a pallet or pallets and shrink-wrapped. These pallets will then be loaded into the steel container. This option is suitable if your shipment consists mostly of boxes.
C) Lift Van: The lift van is a standard size wooden crate, or may be custom-made to suit your shipment. We recommend the lift van as the safest and most secure way to ship your personal belongings.
What is an "exclusive container"?
Using an exclusive container or FCL (full container load) means that only your belongings will be packed into the container. The two most commonly used standard size containers are 20 feet and 40 feet long. You are free to use the container fully loaded or partially loaded, but no matter how full you choose to pack it, only your goods will be shipped inside the container.
What are the payment options and when payment is due ?
For deposits, you may pay by credit card, check online, by wire transfer, or by physical check. Please click here for our payment options for more information on how to pay your deposit.
For balance payments, you may pay by check online, by wire transfer, or by physical check. Please click here for more information on how to pay your balance.
What are the delivery time frames?
How can I transport my vehicle?
There are two options to ship your vehicle:
You can ship your car inside a 20 or 40 ft. ocean container. The vehicle is secured to the container floor by wooden blocks and fastened stripes to prevent any kind of movement. For more information on shipping your vehicle in a container, please visit out vehicle shipping section.
You can also choose to ship your car via Roll On/Roll Off (RoRo). This is one of the easiest methods for international vehicle shipping. With RoRo service, your vehicle is driven into the ships hold and safely secured inside the covered car deck by several straps and braces. For more information on shipping your vehicle this way, please visit our Ro/Ro section.
 Can I pack my belongings in my car?
As of 1998, the U.S. Dept. of Transportation states that you may NOT load any items in a vehicle on auto carriers. All trucks are subject to occasional inspection, which includes unloading the vehicles and the items in the vehicle. Auto carriers are NOT licensed to carry household goods or personal items, and are not covered by carrier's insurance.
How far in advance should I plan for international shipping?
The summer months are the peak of the moving season. For a move planned from May to October, allow at least 4 weeks prior notice for all bookings. For a move planned from November to April, allow at least 2 weeks prior notice for all bookings. In case of an emergency, though, we will make every effort to arrange a move within 2 days.
How can I reduce the cost of shipping?
You can consider a Door-to-Port service, especially if you are familiar with your destination country and confident you can get a good deal from a destination custom broker and mover. Click here for more information on our Door-to-Port service.
Packing by owner, materials and labor can produce a substantial saving. Remember though, shipments packed by owner can only be insured for total loss, and packing must be professional export packing. One of the best ways to save on moving cost is eliminating items you don't really need or will not be useful at your destination. Click here for more information on Do It Yourself packing.
Yes, but you must number the boxes and write down the contents of every box on a separate piece of paper. The movers will issue their own inventory list and document that the contents were packed by owner.
What type of boxes should I use for household goods?
Always use new packing materials. Although the boxes you might obtain from your neighborhood supermarket may be free, they are not nearly as strong or padded as new boxes.
There are many packing material suppliers that will deliver anything you need within few days. You can place your order online, or contact your local packing materials supplier.
What are the steps in loading a container?
Visit our do it yourself
page and see a step by step instruction of how to load a container yourself.
It is your responsibility to see that all of your goods are loaded, so remain on the premises until loading is completed. To ensure that nothing gets left behind, always do a final inspection of the premises before signing any releases.
Fumigation is a method of pest control that completely fills the items with a gaseous substance to kill bugs, pests, exotic organisms inside of the shipment. This process is mandatory for some countries like Australia.
How much does fumigation cost?
What type of insurance coverage should I consider?
We suggest you insure your goods with all-risk, door-to-door marine insurance in case of any unforeseeable accident. This insurance can be arranged through Morgan and secured by insurance carrier. Click here (LINK) to view our insurance options.
While the cost of insurance is not covered by our estimate, we will be glad to guide you in choosing the best insurance for your shipment. Remember, always insure your goods for the amount of money it would cost to replace them in the country you are moving to, keeping in mind that costs overseas are often much higher than in the United States.
What happens when my container reaches the destination?
When the ship reaches its destination, the outer steel container will be taken to a port-bonded warehouse and opened while your carrier supervisor watches. You will receive an arrival notice when your steel container is loaded, and your individual lift van will not be opened until you come to clear customs with the help of our customs representative. If you select door-to-door or port-to-door service, you can make arrangements for the delivery of your goods right to your new home.
What is required to clear my container at the destination?
Depending upon the county you are moving to, you will need some or all of the following documents in order to clear customs: your passport, immigration certificate, a detailed packing list with value of contents, receipts for appliances and new furniture, a tenancy contract or title for new house, proper proof of tax exemptions if entitled, a copy of the agreement with your carrier, and delivery order notice. Click here to determine what customs regulations are specifically required by your destination country.
Do I need to be present when my container is delivered?
Be sure to be present when the delivery crew arriv, and plan to stay around while they unload your shipment in case they have any questions. If you cannot be there personally, be sure to authorize an adult to accept your delivery, and inform the destination agent of your chosen representative's name. Your representative will be asked to note any change in the condition of your goods noted on the inventory at time of loading.