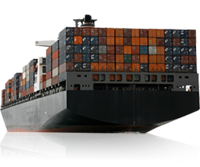 About Morgan Shipping
Headquartered in New York City, Morgan Shipping Lines is a U.S. international shipping company (OTI); licensed and bonded by the Federal Maritime Commission (FMC). We offer different international shipping and freight services from and to the USA. Our international shipping ocean freight services include the international shipping of crates and pallets (LCL ocean freight service); overseas shipping of multimodal ocean freight containers (20′ and 40′ ocean freight containers, FCL); internationally shipping cars consolidated in ocean freight containers; and the export and import of goods from and to the USA. We service household consumers, commercial businesses and government clients. Our services includes:
Daily pick up and weekly departures from any point in the US to anywhere in the world.
Variety of shipping services including full service door-to-door, partial service and do-it-yourself.
Cargo insurance protection
Built-in shipping supplies option.
RoRo services (roll-on roll-off cargo driven on and off the vessel)
Break bulk cargo (loose cargo material loaded individually, such as grain or oil)
Oversized cargo shipping (special vehicles, buses, large tractors, boats, etc.)
Our team brings over 30 years of experience in international freight delivery. Whether your shipment demands flexibility, or end-to-end and speed-to-market delivery, we provide global shipping coverage in major markets and trade lines with the promise of reliable service at competitive prices.
       Morgan Shipping Lines
       888C 8th Ave, Suite 330
        New York, NY 10019
        (800) 394-7017 
        info@morganshipping.com
        
       
      Navigate Your Shipping With Us!