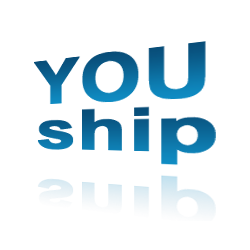 Do It Yourself & Save up to 40% !
Morgan Shipping gives you the option to manage your entire shipping process if you desire to save extra money.  We arrange for the trucking and ocean transport of your shipment and provide step-by-step guidance to help you safely pack, load, and unload your shipment.
Get shipping supplies
Pack your goods
Prepare inventory list
Load in to our container or truck *

Truck the cargo from origin to the port *
Process export documentation
Terminal handling charges (THC) at origin
Customs formalities at origin/exit port
Notification of cargo onboard the vessel
Freight transport cargo to port of entry at destination country
Truck cargo from entry port to your destination address *

Receive arrival notification
Our local agent will assist you on customs process and final destination clearance formalities
Receive cargo at destination
Unload at new location
Optional Services
Helpful Tips
After you booked your shipment with us, we assign you to a logistics account executive that will guide you every step of the way. They will make sure you're given the necessary instructions to properly pack your goods and offer useful tips on loading it safely into the container.  

Preparation. The first step to having a successful loading process is preparation.  Make sure you have all your items packed, labeled and your inventory completed prior to the day you load your container.

Inspect your container. When your container arrives, thoroughly check the container to make sure it is in good condition. Check to make sure it is clean and there are no holes.  Although our inspectors will check the containers before leaving the port, it is still a good idea to check and make sure it is damage-free before loading. This will prevent your items from getting damaged.

Have a helper. It is a good idea to have someone to help you close the door to the container during your inspection. Check to make sure there is no light coming in from openings in the container. Have a broom handy to sweep any dirt from the container floor.

Check for a container seal. Make sure you check to see if the driver has a seal to close the door after you have finished loading. The booking instructions we send to the shipping company will include a request for the driver to bring along a seal. As soon as the container arrives, double check with the driver to see if seal is included. This seal is used to lock the container after loading is finished. Verify that the container number is shown on the side of the container or on the right container door.  Record this number along with the seal number as described above. Then report both the container and the seal number to our dispatch department after loading.

Record the seal number.  All containers have a seal number. Make sure you record the seal number on a separate sheet of paper and provide this information to our dispatch department.
 Great tip to help you get ready to load your shipping container
First,   Open the container doors all of the way alongside the container side walls. This will allow you to maneuver during loading and will prevent the doors from slamming shut if it is windy. You will need at least four strong individuals to help you on site. Two should be inside the container and two should be on the ground lifting your shipment into your container.

Second,  Start loading the container with boxes and some bulky items (sofa, box spring etc.). The goal is to create pressure from side to side to prevent your shipment from moving inside the container. Leave your mattresses to be loaded last.

Third,    Build your first floor of boxes using heavy boxes containing books, tools, etc. Light and fragile boxes will be loaded on top of the heavy ones. Pictures, mirrors and/or flat, fragile items should be placed on top of the last row of boxes between the boxes and the container ceiling.

For Cars, Since the container is about 5 feet above ground you need to call a tow truck to lift the car,. (They are using a flatbed tow truck to load the car onto the flatbed and then back it to the container where then the car can be rolled in to the container. Once the car inside the container you need to secure it with straps to the hooks at the bottom of the container. Once the car is fully secured, the battery needs to be disconnected and the fuel tank must have less than a ¼ .

Forth, When you have completed your last row, lean one or two mattresses on the last row. Use the hooks in the container and rope to make an "x" shape holding the mattresses in place. (Start on the top left hook with your rope and hook it on the right bottom hook. Reverse the processes with the top right and lower left hook.). This perfect "x" shape supports your mattress' to hold the shipment in place and prevents extreme shifting of your load.

Fifth: Close the container doors place the seal (or your padlock) on the door and send the container on its way.
Make sure you send a copy of your inventory, container number/seal number, insurance documentation and pay your final payment no later than the day after loading.

Note: there are two options that can apply for "self-load": 1st option: "live-load"- a driver waits while goods are loaded for two free hours. 2nd option:" drop-and-pick"-a container positioned at your residence for a limited time for your goods to be loaded.
Live Load – The container is dropped off at customer's door. Customers have (2) two hours free loading time, with any additional time needed to load at a cost per hour. The trucker will wait until you have finished loading and securing your goods in the container. When the customer is finished, the container will be returned to the shipping terminal.
Drop and Pick – The container is dropped off at the customers door, Customer will have 2 or 3 days (or a weekend) to load and secure your goods in the container, and when you are finished, we will pick up the full container and return it to the shipping terminal. In this scenario, the cost for double trucking will apply.
Vehicle Loading Instructions
Some shipments require special documentation and customs processing. Our office will advise you of the required information to clear customs at your final destination, We recommend a local customs broker in your destination country to help clear your goods at the entry boards. Our office will notify the customs broker of your shipment, send information to help facilitate special requests.
For household goods, we will require the following docs for US customs clearance: (a) Declared value of shipment in USD (b) Passport number or SSN of person shipping the goods. (if shipper is different than consignee then provide consignee information) (c) Itemized list (Inventory list) of all items loaded on the container. (d) Prohibited items form signed.
If we are also shipping a car we require the following documents (a) Original title (b) Bill of sale (c) Line release letter from lien holder if any [original] (d) Copy of driver license (e) Copy of passport (f) Export power of Attorney (g) Fuel tank declaration documents
To download documentations, visit our forms and documents page.
To get familiar with customs requirements, visit our customs regulations page and select your destination county.
When the ship reaches its destination,we will send you an arrival notice as soon as the container is unloaded in the port. Then, depending on the service you ordered, (ie, door to door, door to port) customs representative will assist in getting your goods cleared. If you select door-to-door or port-to-door service, you can make arrangements at that time for the delivery of your goods to your new home.  If you unload it yourself, have help ready and when the container arrives at your door, open the doors carefully so that items may not fall. If you have heavy or bulky items, may sure you have a lift or a ramp to help you unload these items safely.
Make sure to check your inventory, container number/seal number, and insurance documentation with you at the day of the unloading.
When you are done unloading the container. Clean it up and give the driver a green light that you are done and he can drive off.
If you have any questions, Contact us today.