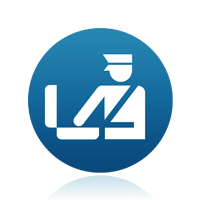 TANZANIA           
The below information is a brief summary of customs regulations when you plan your international shipping to Tanzania, Always double check with your local embassy or consulate to make sure you have all the information you need before you make your move. Contact the nearest Tanzania Embassy.
When you plan your international shipping to Tanzania, the following documents are required for customs clearance:
Passport
Residence Visa
Immigration Permit
Residence Permit
Work Permit
Certificate of Change of Residence
"Attestation reservation de cale"
Inventory in English, detailed, valued in triplicate and dated and signed by customer (size, make, model and serial number must be shown for all electrical items)
Customs Declaration
ALL MARKINGS must correspond EXACTLY to documents, to avoid delay and extra charges
When shipping goods overseas to Tanzania, the following items customs guidelines will need to be met:
CUSTOMER MUST BE IN COUNTRY FOR CUSTOMS CLEARANCE
All shipments must arrive no later than six months after Customer
Shipments partially inspected
When shipping goods overseas to Tanzania, The following items are dutiable and/or restricted:
New electrical items and furniture are subject to payment of Customs duties and taxes
Invoices to prove more than six months old required
Home computers are not accepted as personal effects and will be subject to Customs duties and import taxes
Tobacco products
Cosmetics, toiletries and perfumes
Bicycles
New musical instruments
Provisions, fabrics and gifts
Audio, video and photographic equipment
When shipping goods overseas to Tanzania, the following items are prohibited, but not limited to,  from entry into the country:
Weapons (including toys) and ammunition
Birds, fish and trophies, including animal skins and ivory
Currency and securities
Plants, seeds, seedlings, bulbs, etc.
Unwrought precious metals and precious stones
Pornographic material
Gambling equipment
Insects, beeswax, condensed milk
Alcohol and other spirits are prohibited and should be sent separately
 When shipping Motor Vehicles overseas to Tanzania, the following documents and regulations will apply:
New autos are dutiable
Original Registration Card and declaration of value must be declared
If you are moving your household, commercial goods or motor vehicles to Dar es Salaam, Mwanza, Zanzibar or to another other city, please give us a call to go over any questions on documentation.
The regulations are subject to change without notice. Our company is not liable for any costs, damage, delays, or other detrimental events resulting from non-compliance.