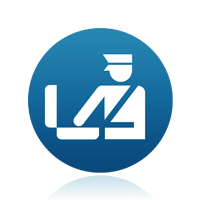 TAIWAN           
The below information is a brief summary of customs regulations when you plan your international shipping to Taiwan,  Always double check with your local embassy or consulate to make sure you have all the information you need before you make your move. Contact the nearest Taiwan  Embassy.
When you plan your international shipping to Taiwan, the following documents are required for customs clearance:
Original Passport for customer and a copy of the Passport for each member of the family
Birth Certificate (copy) for each child and Marriage License (copy) if applicable
Residence Visa
Proof of Employment
Work Permit (copy) or Alien Resident Certificate (original)
Certificate of Residence
Inventory (copy)
Letter authorizing Destination Agent to clear shipment
Customs Declaration Form (Inward Passenger's Declaration) for unaccompanied baggage, describing quantity and value of each item, must be made upon customer's arrival (obtained at the airport); weapons and medicines must be declared
Customer's Arrival Certificate (yellow page)
When shipping goods overseas to Taiwan, the following items customs guidelines will need to be met:
CUSTOMER MUST BE IN COUNTRY AT TIME OF CUSTOMS CLEARANCE
Shipment must arrive within six months of customer
Used household goods in suitable quantities may be duty-free
When shipping goods overseas to Taiwan,  The following items are dutiable and/or restricted:
Tobacco products, currency and gold bullion require an Import Permit
Wine (Very high duty and tax – 280%)
New items and appliances (new or used)

New items should be repacked to avoid or reduce duties

Electrical items such as TVs, computers, stereos, etc. are dutiable and limited to one of each type per family
Pianos and carpets
When shipping goods overseas to Taiwan, the following items are prohibited, but not limited to,  from entry into the country:
Alcohol
Weapons (including toy weapons), hunting knives, bows, firearms, ammunition and explosives (presence of these items in shipment will result in serious troubles for the customer)
Drugs (non-prescription of various kinds)
Pornography and politically sensitive literature
Gambling tools
Food, plants, trees, soil and vegetables
Items whose export/import is prohibited by Washington Treaty such as taxidermied animals, wild animal fur, insect speciments, corals and sea shells, etc.
Uncooked meat and poultry
All items (publications and articles) from the PEOPLES REPUBLIC OF CHINA (P.R.C.) should not be shipped as it is strictly prohibited in the Republic of China/Taiwan, and will be charged to return costs.
If a shipment contains animal fur such as lion skin, leopard skin, a mink coat, ivory or any endangered species, the owner must obtain city's approval from origin country before sending mentioned items to Taiwan
When shipping Motor Vehicles overseas to Taiwan,  the following documents and regulations will apply:
DO NOT SHIP WITH HOUSEHOLD GOODS
Import Permit required, fully describing car
Duties and taxes apply
Autos under a year old or over ten years old are prohibited
Auto must have been in customer's name for more than one year
Only one auto allowed, which must operate with lead-free gasoline
Documents Required:

Owner's Passport
Owner's Residence Visa
Purchase Invoice
Work Certificate
Driver's License
Registration/Title
Letter from customer's employer
Description of vehicle – make, model, year, color, engine number, number of doors, right or left hand drive, air conditioned, radio, etc.
Automobiles should not be shipped until the Import Permit is obtained
Untitled new autos or autos more than ten years old cannot be imported
Duty and Tax Rates:
Under 2,000 cc – 30% duty, 25% commodity tax, 5% VAT, 0.5% harbor tax
2,001 – 3,600 cc – 30% duty, 35% commodity tax, 5% VAT, 0.5% harbor tax
Over 3600 cc – 30% duty, 60% commodity tax, 5% VAT, 0.5% harbor tax
Moving Pets to Taiwan,  The following documents must be presented for the importation of pets:
Quarantine required (time varies)

After quarantine period the pet should be kept under continuous supervision on the owners premises for 6 months
Documents Required:

Import Permit
Work Certificate
Copy of owner's Passport with first three pages and entry form
Residence Certificate (copy)
Application form to Bureau of Commodity Inspection and Quarantine (issued by owner's company in Taiwan)
Letter stating pet is not for sale or profit
Original Health Certificate (from licensed veterinarian at origin, certified by foreign veterinary authority and Agricultural Bureau of State stating pet species, breed, sex and age)
Original Rabies Vaccination Certificate (must be administered 30 days prior to the flight, but not more than 180 days prior to departure and be certified by Agricultural Bureau of State)
Six colored photographs of pet (front view and profile) 6 copies each 4X6
If you are moving your household, commercial goods or motor vehicles to Taipei, Kao-hsiung, Kaohsiung City, T'ai-chung-shih, Tainan City or to another other city, please give us a call to go over any questions on documentation.
The regulations are subject to change without notice. Our company is not liable for any costs, damage, delays, or other detrimental events resulting from non-compliance.