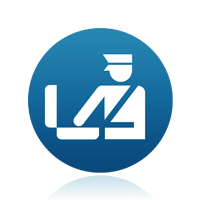 SWEDEN           
The below information is a brief summary of customs regulations when you plan your international shipping toSweden, Always double check with your local embassy or consulate to make sure you have all the information you need before you make your move. Contact the nearest Sweden Embassy.
When you plan your international shipping to Sweden, the following documents are required for customs clearance:
Inventory (duplicate in English, French, German or Swedish) three copies showing detailed contents of each carton ("PBO" "packed by owner" or MISC. "miscellaneous", not accepted) Important to avoid extra charges if Customs officer has to examine because of improperly completed inventory.
Swedish Customs Form (Foersaekran Foer Flyttsakstullfrihet) to be signed by owner and witnessed in Sweden
Diplomatic personnel: Special permit form Swedish Foreign Department and inventory
When shipping goods overseas to Sweden, the following items customs guidelines will need to be met:
CUSTOMER MUST BE IN SWEDEN FOR CUSTOMS CLEARANCE
Used household goods and personal effects are duty-free provided:

Goods have been in owner's possession and used abroad for at least one year
Immigrants or returning Swedish citizens must have been abroad for more than a year and intend to take up permanent residence in Sweden for at least one year
Should the goods arrive before Customer, goods can be bonded at the destination agent's warehouse or a Swedish freeport. Additional costs will be charged to the Customer.
When shipping goods overseas to Sweden, The following items are dutiable and/or restricted:
New items (less than one year old)
Medicine (prescription required)
Firearms, weapons, ammunition, fireworks and explosives (Import License issued by the Swedish Police required)
Alcohol and tobacco products

Alcohol in shipment will delay clearance and incur extra charges for Customer, strongly advise not to include with household goods
If alcohol is included in shipment, taxes are applicable and separate inventory required

Wedding gifts and inherited articles
When shipping goods overseas to Sweden, the following items are prohibited, but not limited to,  from entry into the country:
Narcotics and drugs
Wireless telephones
Switchblades
Skins and ivory from animals on the Endangered Species List
Live plants
When shipping Motor Vehicles overseas to Sweden, the following documents and regulations will apply:
CUSTOMER MUST BE PRESENT FOR CUSTOMS CLEARANCE
Customers who qualify for duty-free import of household goods MAY also qualify for duty-free import of a vehicle
IF OWNED AND USED ABROAD FOR MORE THAN ONE YEAR AND NOT TO BE SOLD FOR AT LEAST ONE YEAR AFTER IMPORTATION
One vehicle per person is allowed to be imported
ALL Customers must contact Customs regarding new regulations in effect for catalytic converters
Any environmental fee will be for Customer's account
Documents Required:

Certificate of Registration
Purchase invoice identifying price, date and place of purchase
Customs form (separate from household goods)
Insurance documents from country of origin
"Interims insurance" issued by Swedish insurance company

Permission from the Department of Agriculture, health examination by veterinarian and Import Permit issued by the National Board of Agriculture is required
Four months quarantine for cats and dogs
If you are moving your household, commercial goods or motor vehicles to Stockholm, Göteborg, Malmö, Uppsala, Kista or to another other city, please give us a call to go over any questions on documentation.
The regulations are subject to change without notice.Our company is not liable for any costs, damage, delays, or other detrimental events resulting from non-compliance.