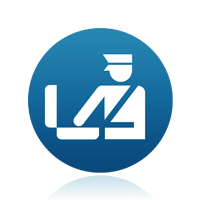 SURINAME           
The below information is a brief summary of customs regulations when you plan your international shipping to Surinam, Always double check with your local embassy or consulate to make sure you have all the information you need before you make your move. Contact the nearest Surinam Embassy.
When you plan your international shipping to Surinam, the following documents are required for customs clearance:
Original Bill of Lading
Packing list
Certificate of Insurance
Certificate of removal from the population register
When shipping goods overseas to Surinam, the following items are prohibited, but not limited to, from entry into the country:
Firearms
Pornographic materials
Drugs
When shipping Motor Vehicles overseas to Surinam, the following documents and regulations will apply:
Automobile sheet with details and a copy of the Original Bill of Lading.
Value above USD25,000 – 40% duty charge
USD0 – USD25,000 – 25% depending on the value
Car insurance depends on what the owner will value the car. Car taxes per year depend on the weight of the car. Delivery of a car from POE to residence (custom documents etc.) costs approximately USD125.
If you are moving your household, commercial goods or motor vehicles to Paramaribo or to another other city, please give us a call to go over any questions on documentation.
The regulations are subject to change without notice. Our company is not liable for any costs, damage, delays, or other detrimental events resulting from non-compliance.