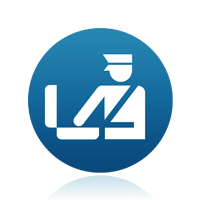 SLOVENIA
The below information is a brief summary of customs regulations when you plan your international shipping to Slovenia, Always double check with your local embassy or consulate to make sure you have all the information you need before you make your move. Contact the nearest Slovenia Embassy.
Documents required for importation of household goods to Slovenia
All personal effects are duty free.  Video tapes, used or blank, are dutiable.  Food, tinned and bottled, is allowed under customs supervision. 

PROHIBITED ITEMS

Drugs (all kinds) 
Firearms 
Pornographic or violent videos and magazines 
Plants and seeds 
Medical samples 
Currency over USD400
MOTOR VEHICLES

Photo vehicle 
Cylinder capacity 
Date of purchase 
Value at purchase 
Duty rates on autos depend on cc and number of years owned. Devaluation is applied on new price less than number of years old.
The regulations are subject to change without notice. Our company is not liable for any costs, damage, delays, or other detrimental events resulting from non-compliance