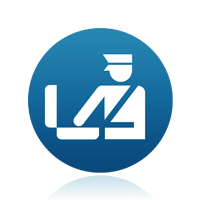 SLOVAKIA
The below information is a brief summary of customs regulations when you plan your international shipping to Slovakia, Always double check with your local embassy or consulate to make sure you have all the information you need before you make your move. Contact the nearest Slovakia Embassy.
Documents required for importation of household goods to Slovakia
* Photocopy of passport showing signature and personal data

* Entry certificate from the police station of municipal office concerned

* Exit certificate or certificate of stay abroad for at least 12 months (confirmation from the local authority of the previous residence, confirmation by firm or other official proof)

* Inventory

Used household goods and personal effects may normally be imported duty free into Slovakia within one year of the arrival of the consignee.
The regulations are subject to change without notice. Our company is not liable for any costs, damage, delays, or other detrimental events resulting from non-compliance.