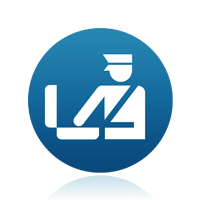 SEYCHELLES          
The below information is a brief summary of customs regulations when you plan your international shipping to Seychelles, Always double check with your local embassy or consulate to make sure you have all the information you need before you make your move. Contact the nearest Seychelles Embassy.
When shipping goods overseas to Seychelles, the following items customs guidelines will need to be met:
Used household goods and personal effects are exempt from duties/taxes but must enter the country within 6 months of the arrival of shipper.
When shipping goods overseas to Seychelles, the following items are prohibited, but not limited to, from entry into the country:
Arms
Ammunition
Dangerous Drugs
Spear guns
Forged currency
Indecent literature
Offensive weapons
Fireworks
When shipping Motor Vehicles overseas to Seychelles, the following documents and regulations will apply:
Automobile must not be more than 3 years old.
An import permit is required and all automobiles are subject to duty.
If you are moving your household, commercial goods or motor vehicles to Victoria or to another other city, please give us a call to go over any questions on documentation.
The regulations are subject to change without notice. Our company is not liable for any costs, damage, delays, or other detrimental events resulting from non-compliance.