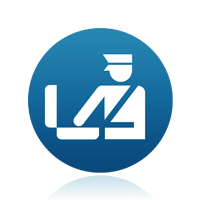 ROMANIA           
The below information is a brief summary of customs regulations when you plan your international shipping to Romania, Always double check with your local embassy or consulate to make sure you have all the information you need before you make your move. Contact the nearest Romania Embassy.
When you plan your international shipping to Romania, the following documents are required for customs clearance:
Passport (copy including page with stamp of entry into Romania) & Visa of customer (copy)
Letter of job transfer from shipper's employer
Work contract from employer in Romania indicating starting date and period of contract
Certificate of Residence in Romania
Copy of Registration of the Romanian employer at the Romanian Chamber of Commerce or copy of the home rental agreement
Copy of fiscal code of shipper's employer
Inventory in Romanian, detailed, valued, dated and signed by the shipper
The following items must be detailed:

Jewelry, precious metals, antiques dated before 1945
Electrical items (indicate serial numbers)
Invoices and photos (2 copies) of any valuable items (paintings, jewelry, TV, antiques, etc.)
Certificate stating that goods are for personal use and will not be resold or used for commercial purpose
Copy of insurance certificate
Legitimate (Romanian Residence I.D.)
When shipping goods overseas to Romania, the following items customs guidelines will need to be met:
SHIPPER'S PRESENCE IS REQUIRED IN ROMANIA UPON ARRIVAL OF THEIR BELONGINGS
When shipping goods overseas to Romania, The following items are dutiable and/or restricted:
Alcohol
Medicine
New furniture subject to duties and value added tax
When shipping goods overseas to Romania, the following items are prohibited, but not limited to,  from entry into the country:
Foodstuff
Firearms
Ammunition
Narcotic drugs
Explosives
Pornographic material
When shipping Motor Vehicles overseas to Romania, the following documents and regulations will apply:
Shipper may be required to be present for Customs clearance
Subject to Customs duties and value added tax
Documents Required:

Sales invoice clearly showing price paid, date and place of purchase, and conditions of delivery
Transportation invoice showing cost of transport (if applicable)
Original vehicle document showing shipper's name, engine and chassis number
If you are moving your household, commercial goods or motor vehicles to Bucharest, Iaşi, Timişoara or to another other city, please give us a call to go over any questions on documentation.
The regulations are subject to change without notice. Our company is not liable for any costs, damage, delays, or other detrimental events resulting from non-compliance.