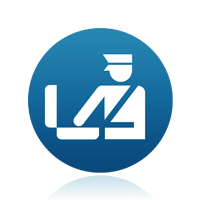 NORWAY           
The below information is a brief summary of customs regulations when you plan your international shipping to Norway, Always double check with your local embassy or consulate to make sure you have all the information you need before you make your move. Contact the nearest Norway Embassy.
When you plan your international shipping to Norway, the following documents are required for customs clearance:
Copy of Passport
Inventory (legible original and one copy in Norwegian or English)
Norwegian Customs Form RG-124 or RG-124A (original) must be completed and signed by Customer

This form is obtainable from Destination Agent
When shipping goods overseas to Norway, the following items customs guidelines will need to be met:
Customers presence at the time of customs clearance may be required
Used household goods and personal effects duty and value added tax free provided they have been in owner's possession and used for at least one year prior to importation
Goods must show signs of wear
When shipping goods overseas to Norway, The following items are dutiable and/or restricted:
New items (indicate purchase price abroad)
Live plants (Phytosanitary Certificate from country of origin required)
Animal products require a permit from the Department of Agriculture
Alcohol and tobacco can only be imported with Private Importation Permit issued by Norwegian Government and duties and taxes assessed are extremely high

Extreme duties and taxes apply even for small quantities
Detailed list required
Load at container doors for easy access
When shipping goods overseas to Norway, the following items are prohibited, but not limited to,  from entry into the country:
Narcotics and certain drugs
Medicines and vitamins
Fresh meat
Products from endangered species, such as ivory, snake skins and some furs
Cordless phones
Explosives
Firearms, weapons and ammunition require a special import license from the Chief of Police at destination

Membership in a fishing or hunting club required
Weapons will be confiscated without license from Police
Automatic weapons are strictly prohibited
Proof of ownership
Licenses from country of origin

CUSTOMER MUST BE PRESENT AT CUSTOMS CLEARANCE IF ABOVE ARE INCLUDED IN THE SHIPMENT
Load at container doors for easy access
When shipping Motor Vehicles overseas to Norway, the following documents and regulations will apply:
Owner must be present for Customs clearance
Only one car or motorcycle allowed per family member
Autos duty-free if:

Foreign customer moving to Norway on a two year visa and auto is re-exported at the end of the two years
Customer has owned the vehicle and it has been registered in owner's name for at least one year with a minimum of 5000km/3200 miles prior to importation
Returning Norwegians must have resided abroad for at least five continuous years. (Exception; foreign visitor entering Norway on a 2 year visa may bring an auto duty/tax free with the understanding that the auto must be exported from Norway at the end of this period.)
Customer has had possession of a driver's license for a minimum of one year
Vehicle will not be sold within two years after date of importation

Vehicle does not qualify for duty-free import
Must state mileage, make, year, model, registration, plate and chassis number, and year the car was registered in owner's name
All vehicles must comply with safety standards and emission control regulations.
Vehicle has to arrive in Norway within three months of owner's arrival
Vehicle must be insured in Norway before it can be driven
Only family members residing at owner's residence are permitted to use the vehicle
Other regulations and strict requirements may apply
Moving Pets to Norway, The following documents must be presented for the importation of pets:
Strictly regulated
Health and Vaccination Certificate and Import Permit required
Four month quarantine in an approved and licensed facility is required (long waiting list; application far in advance recommended)
Animals which are not "natural" in Norway are prohibited
If you are moving your household, commercial goods or motor vehicles to Oslo, Bergen, Stavanger, Trondheim, Drammenor to another other city, please give us a call to go over any questions on documentation.
The regulations are subject to change without notice. Our company is not liable for any costs, damage, delays, or other detrimental events resulting from non-compliance.