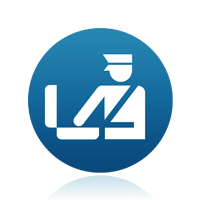 MALI           
The below information is a brief summary of customs regulations when you plan your international shipping to Mali,Always double check with your local embassy or consulate to make sure you have all the information you need before you make your move. Contact the nearest Mali Embassy.
When you plan your international shipping to Mali, the following documents are required for customs clearance:
Visa
Letter of transfer from shipper's employer
"Attestation reservation de cale"
Inventory in French, valued, detailed, and dated and signed by the shipper
International Vaccination Certificate
When shipping goods overseas to Mali, The following items are dutiable and/or restricted:
Home computers are not accepted as personal effects and are subject to duties and import taxes
New electrical items are subject to payment of Customs duties and taxes
Invoices of all electrical items and furniture must be more than six months old
When shipping goods overseas to Mali, the following items are prohibited, but not limited to,  from entry into the country:
Alcohol and other spirits are prohibited and should be sent separately
Weapons (Certificate required)
Drugs
Books, films and pictures may be subject to censorship and will be confiscated if found to be contrary to local customs
When shipping Motor Vehicles overseas to Mali, the following documents and regulations will apply:
New cars are dutiable
Import license for new cars
Moving Pets to Mali, The following documents must be presented for the importation of pets:
Health Certificate from veterinarian required
If you are moving your household, commercial goods or motor vehicles to Bamako, Koutiala, Mopti, Segou or to another other city, please give us a call to go over any questions on documentation.
The regulations are subject to change without notice. Expedia Shippers is not liable for any costs, damage, delays, or other detrimental events resulting from non-compliance.