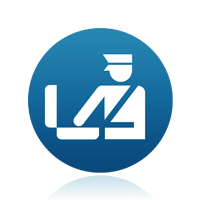 MALAYSIA           
The below information is a brief summary of customs regulations when you plan your international shipping to Malaysia, Always double check with your local embassy or consulate to make sure you have all the information you need before you make your move. Contact the nearest Malaysia Embassy.
When you plan your international shipping to Malaysia, the following documents are required for customs clearance:
Passport (copy of photograph page, 1st, 2nd, and 3rd pages and stamped by immigration – date of entry)
Work Permit
Visa for Employment and Residence
Customs Form No. 1 (eight copies) signed by customer
Letter from employer in Malaysia stating reason for import, job function and approximate duration of stay
Inventory (original or a copy ) must correspond EXACTLY to contents of shipment
Separate list of electrical items, appliances and new items.  (Not to be omitted from the inventory.  Please clearly state the brand, model, country of origin, voltage and price.)
Letter of Authorization to Destination Agent, signed by customer, to clear shipment
When shipping goods overseas to Malaysia, the following items customs guidelines will need to be met:
CUSTOMER MUST BE IN THE COUNTRY AT TIME OF CUSTOMS CLEARANCE TO SIGN DOCUMENTS
All shipments subject to 100% Customs examination
Used household goods duty-free if:

Customer has owned goods for a minimum of three months and will not dispose of them for at least six months
Customer is a foreigner holding a Work Permit or
Customer is a Malaysian who has been out of the country for a continuous period over 12 months
When shipping goods overseas to Malaysia, The following items are dutiable and/or restricted:
All electrical items require Import Permit
All items less than six months old are taxed and dutiable (original invoices with value are required)
Video cassettes and films

Subject to review by the Film Censorship Board
Additional charges are for the customer's account

Precious metal objects
Plants require Phytosanitary Certificate and approval from the Ministry of Agriculture
Computers are tax free, limited to no more than three imported per family, cannot be sold within one year of import, and require an Import License
Alcohol and cigarettes are subject to high import duties
When shipping goods overseas to Malaysia, the following items are prohibited, but not limited to,  from entry into the country:
Firearms, dangerous weapons, fireworks, explosives, ammunition and knives
Narcotics and drugs (violators subject to Death Penalty)
Foodstuffs
Pornographic or politically sensitive material (in the form of books, videos, films, etc.)
Gold bullion
Telephone and fax equipment (permit required)
Short wave radios
Satellite dish
Nothing from Israel is allowed into Malaysia
Any literature on communism is prohibited
When shipping Motor Vehicles overseas to Malaysia, the following documents and regulations will apply:
Import highly discouraged
All motor vehicles (new or used) are subject to Customs duties, are highly taxed and require an Import Permit
The permit must be granted before the vehicle is shipped
Motor vehicles over five years old are prohibited
Documents Required:

Original ownership certificate
Customs Form No. 1 (eight copies)
Insurance Policy
Original and copy of passport of owner
Letter from owner stating reason to import vehicles
Invoice, if vehicle is new
Moving Pets to Malaysia, The following documents must be presented for the importation of pets:
Dogs/cats/birds are permitted and require an Import Permit (prior to the animal's arrival)
Health Certificate (issued within seven days of flight, and must state that animal comes from a rabies free area)
Vaccination Certificate required (must show proof that vaccination was administered between 30 to 180 days prior to the flight)

Must note breed, age, color, name of pet and owner and flight details

One month quarantine (minimum one week advance notice required for kennel/quarantine space)

After two weeks animal may be released to spend the remainder of the quarantine time at home in quarantine
If you are moving your household, commercial goods or motor vehicles to Kuala Lumpur, Petaling Jaya or to another other city, please give us a call to go over any questions on documentation.
The regulations are subject to change without notice. Our company is not liable for any costs, damage, delays, or other detrimental events resulting from non-compliance.