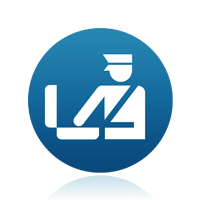 FINLAND
The below information is a brief summary of customs regulations when you plan your international shipping to Finland. Always double check with your local embassy or consulate to make sure you have all the information you need before you make your move. Contact the nearest Finland Embassy.
*NOTE:  DOCUMENTS AND CUSTOMS REGULATIONS VARY ACCORDING TO THE NATIONALITY OF THE CUSTOMER.
When you plan your international shipping to Finland, The following documents are required for customs clearance:
Passport (Copy)
Proof of Employment
Customs Declaration
Inventory (in English, Finnish, German or Swedish) stating exact number of packages, showing detailed contents of each carton, alcohol and any other dutiable items
Owner's Declaration stating goods are his property, have been used abroad and are for his continued use in Finland
Bill of Sale may be required by Customs for dutiable items
When shipping goods overseas to Finland, The following items customs guidelines will need to be met:
CUSTOMER MUST BE IN FINLAND AT THE TIME OF CUSTOMS CLEARANCE
Used household goods and personal effects are duty-free, in suitable quantities, if:

Goods have been owned and used by Customer abroad and not to be re-sold for at least six months
Customer has lived abroad for over 12 months and intends to settle in Finland

Goods must not be imported for commercial use
When shipping goods overseas to Finland, The following items are dutiable and/or restricted:
New Items (less than six months old) invoices required
Food and fabrics
Precious metal objects
Professional or business equipment
Firearms and ammunition (will be held by Customs until valid Firearm Certificate is obtained)
Collectors items which are plugged and unusable may be imported with restriction
Alcoholic beverages and tobacco products are subject to high duties
Plants and vegetable products (Phytosanitary Certificate required, if no certificate is present, items will stay in custody for inspection and charges will be billed to Customer)
Certain feathers, furs, tusks, skins, etc. of animals falling under the Protected Species Regulations
Walkie-talkies and radios
ALL DUTIABLE ITEMS MUST BE STOWED FOR EASY ACCESS
When shipping goods overseas to Finland, The following items are prohibited from entry into the country:
Explosives, fireworks, clasp-knives and other dangerous edged weapons
Automatic weapons
Narcotics and drugs
Pornographic material
Products of animals coming under the protected species regulations
When shipping Motor Vehicles overseas to Finland, The following documents and regulations will apply:
One auto may be imported duty-free if owned and used abroad for six months and Customer qualifies for duty-free import of household goods
Duty free value is limited up to $34,000.00.  If the customs value of the car exceeds this amount the exceeding value is dutiable.  Customs determines the customs value
Cannot be sold or otherwise used by others for two years without full payment of all duties and taxes
If vehicle does not qualify for exemption, import taxes will be 50-60% of the retail price of a similar new vehicle in Finland
Duties levied will also depend on the amount and type of accessories and equipment on the vehicle
Must comply with the U.S. or European exhaust regulations
Documents required:

Purchase-deed and receipts of payment
Registration documents
Employment Certificate proving auto bought with earnings from abroad
Passport
Finnish insurance policy
Foreign insurance policy
Driver's License
ABOVE DOCUMENTS MUST ALL BE ORIGINALS
Moving Pets to Finland: The following documents must be presented for the importation of pets:
Dogs and cats must have a valid vaccination against rabies
Subject to minimum of three months quarantine and veterinary examination
Health Certificate required
Import Permit from Ministry of Agriculture
Duty-free if proof of ownership is available
The regulations are subject to change without notice. Our company is not liable for any costs, damage, delays, or other detrimental events resulting from non-compliance.